"

King and Sons Plumbing Melbourne – The Hot Water System Specialists

"

Most residential and commercial as well as strata properties have hot water system installations. While your good quality systems are built to last for a number of years without any problem, there are times when your hot water installation may work erratically or throw some problems. At times such as these, it becomes important to call hot water plumbing experts like the ones at King and Sons Plumbing Melbourne. We have been in this space for over 20 years and have the knowledge, experience, skills, and resources to install, service, repair or replace different types of hot water systems.

Our team of expert plumbers supply, install and service all brand of gas and electric systems including: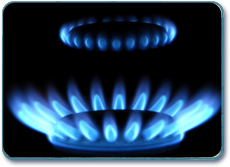 Gas or Electric?
With King and Sons Plumbing's extensive experience with hot water systems in the suburbs of Melbourne, we will be able to advise you of the benefits of both electric and gas, and the best option for your needs.
Call us now and you will discover for yourself why we're already the trusted choice in Melbourne homes and businesses.
Hot Water Installation Services Melbourne
There are a number of different aspects that have to be kept in view while choosing a hot water system such as:
Our experts will have detailed discussions with you to understand what your specific requirements are.
Since there are a number of different types of products on the market, they will provide advice on the most suitable hot water systems to suit your residential or commercial property's needs.
We can supply, install as well as service all brands of electric and gas systems such as Rinnai, Bosch, Dux, Rheem and more.
We have vast experience with both, electric and gas hot water systems and can provide with information on the pros and cons which helps you make a better-informed decision about the products you want.
The team will provide you with an upfront cost for the hot water system installation, repair or service work.
Once you have approved the quote, the work will be carried out to your 100% satisfaction.
Hot Water System Installation, Repairs and Servicing
When it comes to hot water system installation, repair, replacement or servicing, you would need expert professionals to handle the job for you. We use the best techniques, technology in our work and provide the best products. This helps ensure that you get the systems to suit your specific needs. We also provide guarantees for all our workmanship which means we focus on doing the work right the first time around.
Regardless of whether you need a hot water system for your residential or commercial property, we are the professionals to call. Our company also offers 24/7 emergency hot water plumbing repair services at very cost effective pricing. For any more information about these and our other plumbing services feel free to contact King and Sons Plumbing Melbourne at 03 9993 7122.