King and Sons Plumbing Melbourne- The Tap Install & Repairs Specialists
Were you aware that even the smallest tap leak could be wasting literally hundreds of litres of water annually? This is exactly why it becomes important to make sure that your taps and all the other plumbing systems are in good working order. Deferring getting a dripping tap fixed can significantly increase your monthly water bill as well.
But why wait for that to happen when you can simply call the experts at King and Sons Plumbing Melbourne for prompt tap installation, replacement and repair services? We are one of the leading companies in this space and have been operating in this industry for a number of years. You will find that our Melbourne tap installation and repair solutions are prompt, professional and cost-effective.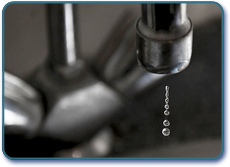 Signs That You Need Tap Repairs In Melbourne
While most taps can easily last for a decade or more, based on how they have been used and maintained, here are some signs that the fixture may need repairs:
Dripping Taps – This is one of the commonest indications that your tap needs repair. The dripping may be caused due to malfunctioning valves, or even high water pressure in your pipes.
Damaged tap components– If you find that the tap handle works erratically or doesn't work anymore, this could indicate a complete replacement is required.
A spitting tap– If the tap fails to produce a steady stream of water, the problem likely is the screen/aerator that covers the tip of your tap. This is a very minor problem and replacing the aerator can fix it.
Sounds coming from your faucet– Depending on the problem, taps can produce a number of different sounds. A screeching sound is a sign of a worn rubber washer, and replacing it will fix the problem. Clicking and tapping sounds require taking the tap apart and inspecting it for potential cracks in the components.
Mineral and rust deposits– These are the other two types of tap damage. If you've seen any of these build-ups on the tap surface, it's time to replace the feature.
If you have noticed any of the signs in the taps in your kitchen, bathroom or laundry areas, call us without delay. Our expert and licensed plumbers in Melbourne will inspect the installations and carry out the repairs as required. For any more information about these and our other plumbing services feel free to contact King and Sons Plumbing Melbourne at 03 9993 7122